Elephant Charcoal Drawing for Adults (Oct 23rd @ 6-8pm)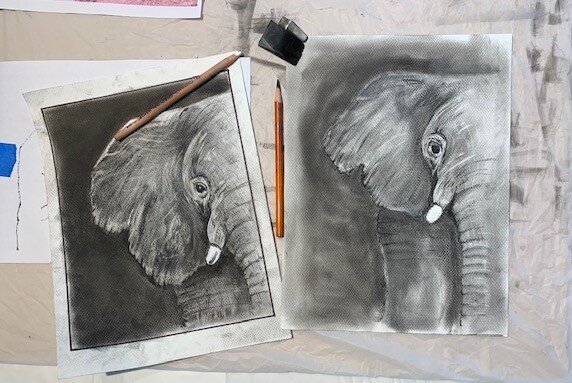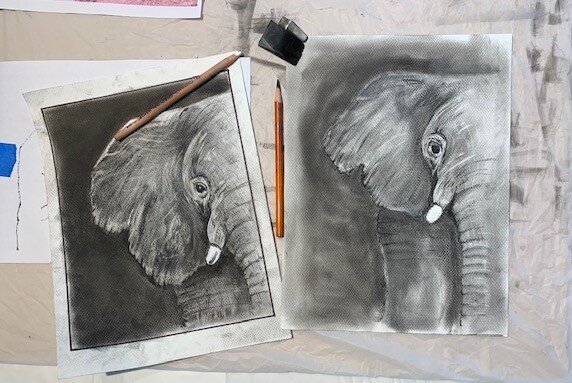 Elephant Charcoal Drawing for Adults (Oct 23rd @ 6-8pm)
After several requests we are offering an adult charcoal workshop to draw the majestic elephant. In this workshop you will learn how to use charcoal as you create the beauty and texture of elephants. Attention will be given to values and working with negative spaces. You will be amazed at your results! Grab your friends and join us as we use this very fun and a bit messy medium!
Space is limited.
All materials will be provided.
About the Instructor
Mary Forbes
Mary loves creating and is passionate in sharing this with others. Mary has always had a curiosity for how things were made and enjoys the freedom of exploring all crafts. She found that when she feeds her creative side her life is filled with joy and balance!
Mary's goal is to bring handcrafters and the community together to create and learn from each other! Mary's interest in multiple crafts has led to her to teach craft, beading, embroidery, sewing, and quilting classes. Mary is looking forward sharing her love of handicrafts with others.