O Tannenbaum! Mosaic Trees Workshop (Sun, Oct 13th @ 9-2 pm)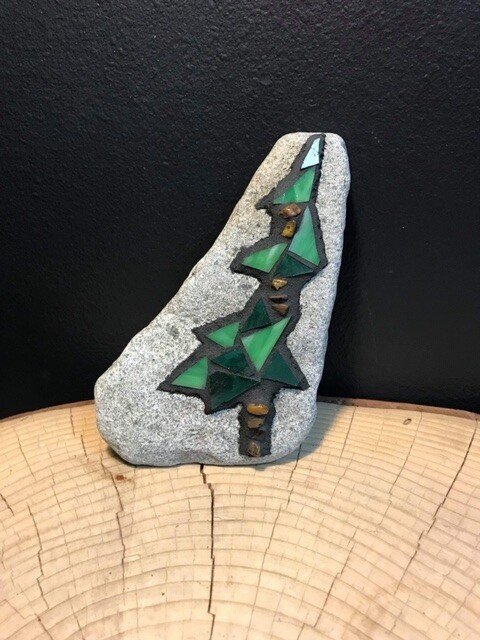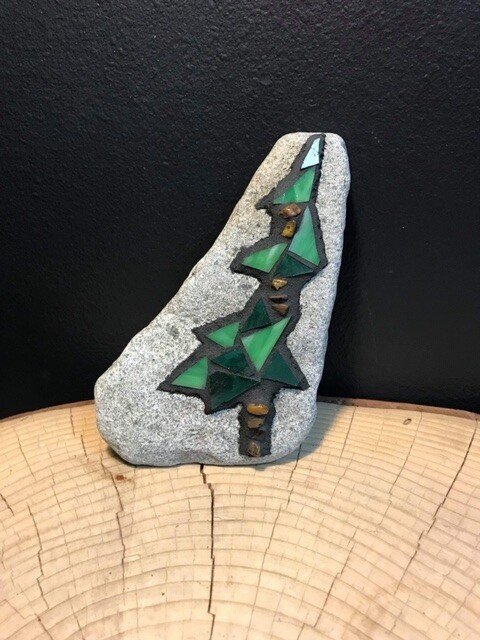 sold out
O Tannenbaum! Mosaic Trees Workshop (Sun, Oct 13th @ 9-2 pm)
Sign up early for this fun and rewarding workshop where you will start learning the ancient technique of mosaic. You will create TWO original pieces of art!!! Lesia will guide you as you create her very popular PNW tree and a Christmas tree! Perfect for gifts or for yourself!
We are so excited to have Lesia Tiongson, owner and founder of PNW Mosaics, back to teach her extremely popular mosaic workshop! Due to her extremely busy schedule this is the last workshop Lesia has on her schedule this year.
Lesia will introduce you to the basic techniques of creating beautiful one of a kind mosaics. Attention will be placed on creating a clear design, and transfer techniques. You will learn to use the correct tools, glue, and grout. If you have taken a previous mosaic workshop with Lesia at MiY, you will continue to enhance your mosaic skills. This workshop is perfect for anyone wanting to learn the basics of mosaic art or to enhance their own mosaic knowledge.
All materials are included in the class fee.
Light refreshments and fun will be provided!
Note: We will be breaking for lunch for the glue to dry before we grout our creations. Historic Snoqualmie has many great places to eat or please feel free to bring your lunch.
ABOUT THE WORKSHOP LEADER
LESIA TIONGSON
Lesia finds inspiration in nature and the beauty of the Pacific Northwest. She has merged her love of rocks with mosaic art to create designs that bring joy! She handcrafts each design to enhance the natural shape of the rock, making each piece a custom and unique creation.
Lesia lives in the Cascade foothills of beautiful North Bend, WA. She enjoys hiking, running, gardening, and spending time with her wonderful family.
Visit PNW Mosaics to see more of Lesia's amazing work!